Lorenzo is an award winning editor with over 15 years of experience cutting entertaining projects of all kind.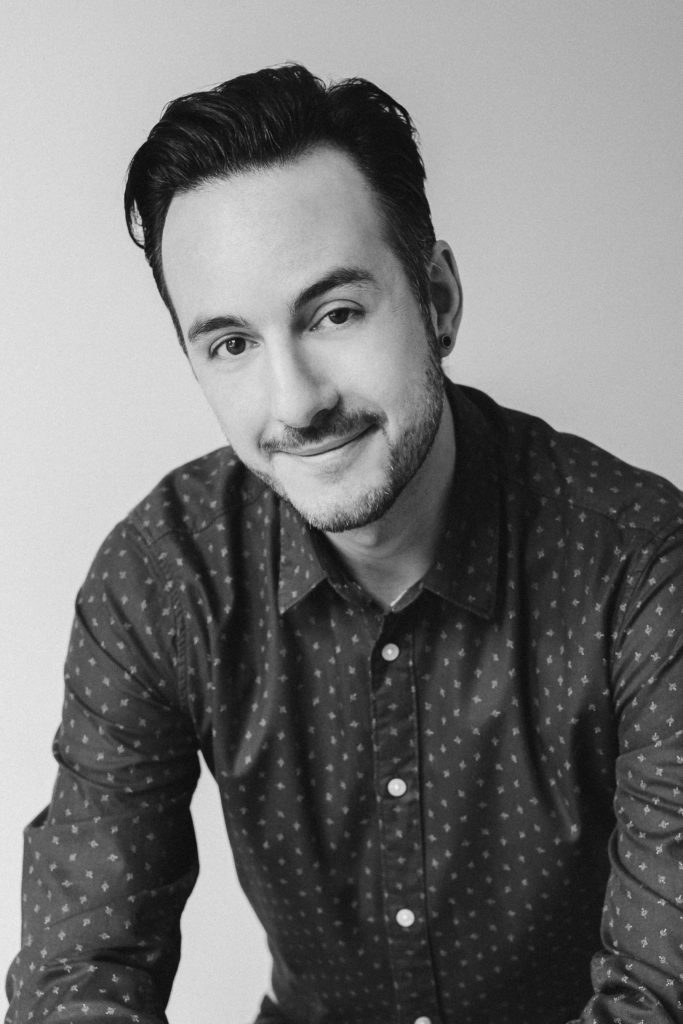 After his start in Milan, Italy,  with the finest creative agencies and production companies like Wunderman Thompson, Ogilvy, Publicis Groupe, DLV BBDO, Havas WW, Armando Testa, Movie Magic International, The Family, Indiana Production and Filmaster he moved to Vancouver, Canada, to join the team of Atmosphere VFX working on prime time TV series: The Expanse, Bitten, Shadowhunters, Dark Matter and Falling Skies.
Working side by side with international directors like Casper Balslev, Gabriele Muccino, Igor Borghi, Justin Reardon, Rodrigo Valdes, Reynald Gresset and Xavier Mairesse to name a few has made him a versatile editor, able to be at ease with different narrative styles.
In 2021 he worked in collaboration with Barilla and director Xavier Mairesse editing the short film "The Origin", featuring Claudio Santamaria and Yonv Joseph, who amassed a staggering +50million views in just a week and went on to win the Grand Prix at the ADCI Awards.
Aside from editing commercial and television, Lorenzo has a passion for bringing a voice to social issues. His editorial work on the shocking short documentary "Please Arrest Me", directed by Xavier Mairesse for RIT Foundation, about the controversial marital rape laws in India, has gathered international critic consensus winning multiple awards in Cannes, London International Film Festival, Spikes Asia, D&AD, The One Show and One Screen Short Film Festival.
His charitable work in bringing a voice to the under-represented include also the global campaigns for the NGOs Emergency and Terre Des Hommes, who won multiple awards at the ADCI 2021 and NYF Advertising Awards.
I have been Lorenzo's boss since he started with Atmosphere VFX in September 2014. I found him to be consistently pleasant, tackling all projects with dedication and a smile. Besides being a joy to work with, Lorenzo is a take-charge person who is able to deliver his skills in a professional and timely manner. He is an exceptional team player and has excellent communication skills. I highly recommend Lorenzo for employment. He is a wonderful and talented Editor and would make a great asset to any organization.
TOM ARCHER – Owner at ATMOSPHERE VFX
Lorenzo is a state of the art movie and commercial editor. He has great attention to details and a sensible artistic touch that can improve your film. He is always focused and in a good mood, it was a great pleasure to work with him.
ADRIANO MESTRONI – Owner at BAND
Lorenzo is a sensible, very creative and skilled editor. He has great capabilities and can accomplish easily any kind of editing.
EMANUELA CAVAZZINI – Co founder & managing director at BRAND-CROSS srl
Lorenzo is a very talented editor who keeps feet on the ground. Nice plus isn't it? Straight to the point, he knows which is the goal to achieve…and he always does. He knows well how to combine his creative skills with his technical expertise, which is, by the way, impressive. Lovely person…and that's cream in my coffe! He has been of great support also in preproduction, being a super trustable source of technical infos also during shooting.
ALICE CROVATO – Project manager/line producer at FREELANCE
Lorenzo non è solo un bravo montatore, è anche una persona affidabile con un carattere ottimo e un bellissimo rapporto prima di tutto con i clienti e le persone con cui deve interagire.
CLAUDIA MARINI – Owner at ERA DESIGN
Ho avuto modo di lavorare con Lorenzo su diversi progetti, è un professionista capace e scrupoloso in grado di trasmettere il giusto mood al team di lavoro. Sa sempre come cogliere ed interpretare le richieste del cliente trasportandole in video. Senza dubbio un ottimo editor e collaboratore.
MATTIA PALOMBA – Co owner/senior compositor at DRAKOS MEDIA
Lorenzo è un ottimo professionista. Lavora in totale autonomia, capace, preparato, molto attento e soprattutto un ottimo carattere. E' un piacere lavorare con lui. Ha una sensibilità tecnica molto pronunciata. E' una presenza compatta! Davvero bravo.
MAURIZIO MENDUNI, executive producer at ANTEPRIMA VIDEO
Lorenzo is an excellent film-editor. Working with him makes everything very simple and smooth as he understands perfectly clients' needs and responds promptly to their requests.
As a producer in charge of a complex film project, I would hope to have somebody like Lorenzo in my team.
SILVIA AZZOLINA, producer at FREELANCE
I had the pleasure to work with Lorenzo for multiple live action and animation projects.
Lorenzo had great I/O end editing skills and played a key role in keeping all of our visual effects shots up to date while meeting delivery deadlines.Lorenzo is an excellent editor to work with, a great team player and would be a valuable asset to any company.
MARCO CANTALUPPI , senior compositor at DIGITAL DOMAIN
Lorenzo è un ottimo editor, molto preparato tecnicamente e sempre attento alle nuove tecnologie e ad i nuovi software.
Sicuramente un collaboratore molto affidabile.
GIANLUCA CAMERA , producer at YOU_ARE
Lorenzo is a great professional and very knowledgeable about the various softwares. Reliable and responsive to customer needs. Good collaboration and enjoyable time together.
GIANNI BARDELLI , art director at RSI
Lorenzo is a good editor and data manager, specialised in Final Cut Pro. Always in a good mood and focused, it's a pleasure to work with.
NICCOLO BARBERO , senior compositor at FREELANCE
Lorenzo is a very pleasing person, fast and competent in his job. He is friendly and professional at the same time. It was a pleasure to work with him.
GIORGIA MEACCI , senior colorist at FREELANCE
I've been Lorenzo's colleague on a Tv music magazine for Rai Due in 2008, he was responsible of the video editing but he was also coming with me on the productions filming and managing interviews with musicians around Italy and Germany. I consider him one of my best reference for video editing jobs, is great with final cut and can deliver products of very high quality for tv.
ALBERTO CARBONI , videomaker at FREELANCE
Per la realizzazione di un video promozionale Carrier, Lorenzo è stato di grande aiuto. Preciso e affidabile ha realizzato l'introduzione animata in motion graphics di grande impatto e qualità.
LUCIO ALFONSI , owner at SPRINTER
Hello! This is the Gutenberg block you can edit directly from the WPBakery Page Builder.